The research adds to growing evidence that lifestyle changes can help ward off a condition that affects 6.5 million adults.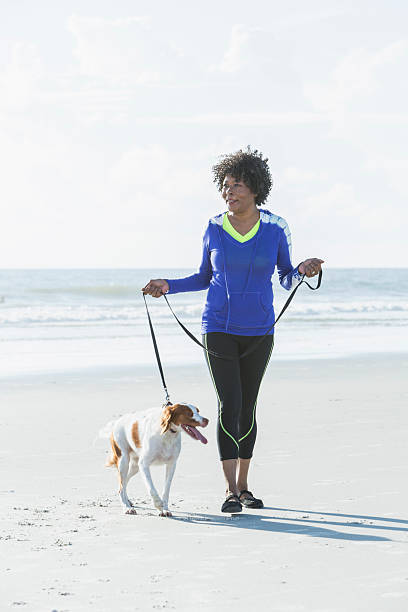 Lace up those sneakers! A recent study published in the Journal of the American College of Cardiology found that walking for at least 40 minutes two to three times each week — at an average to fast pace — may lower the risk of heart failure in postmenopausal women.
The research further demonstrates that modifiable lifestyle factors can prevent heart failure, a condition in which the heart becomes too weak to pump enough blood to meet the body's needs.
And the risk of developing the condition increases as you age.
Women 75 to 84 years old are three times as likely to have heart failure compared with women 65 to 74 years old.
"We already know that physical activity lowers the risk of heart failure, but there may be a misconception that simply walking isn't enough,
" says lead author of the study Somwail Rasla, MD, an internist in private practice in Pawtucket, Rhode Island.
"Our analysis shows walking is not only an accessible form of exercise but almost equal to all different types of exercise that have been studied before in terms of lowering heart failure risk."
What was especially striking for the researchers was that walking was effective at increasing protection against heart failure for women of different body weights and ethnic backgrounds, and even among those who did other exercise, meaning the results apply to most women over 50.
Walking reduced the risk of developing heart failure even when researchers considered in heart disease risk factors, alcohol use, smoking, family and personal medical history, and use of hormones.

How to Get Moving Now
Although the women in the study were walking at an average to fast pace, researchers say that just doing the exercise matters more than pace.
"Start with a single step.
Increase it with time.
Speed it up if you can," says Martha Gulati, MD, editor in chief of the American College of Cardiology's CardioSmart website and chief of cardiology at the University of Arizona in Phoenix, who was not involved in the study.
"You need to start slow if you are going from no activity. And if you have any health conditions, check with your doctor first," says Dr. Gulati.
From there you can advance to a more moderate pace. A moderate pace is one in which you are breathing harder but can still carry on a conversation.
Once you get moving, the benefits don't stop at preventing heart failure, says Nieca Goldberg, MD, medical director of the Joan H. Tisch Center for Women's Health at NYU Medical Center, who was not involved in the study.
"Walking regularly at a moderate pace lowers blood pressure, prevents heart attacks and strokes, improves good cholesterol, lowers blood sugar, and helps with weight loss," says Dr. Goldberg, adding, "It is also a good stress reducer."
While the study did not look at men's activity, physical activity guidelines from the Centers for Disease Control and Prevention (CDC) apply to both men and women.
For more enquiries on how to permanently end any Heart Disease for good without any side effects, click the link below NOW to save your heart.
healthandbeauty102.com/saveaheartpackps/
Keep a date with us on this space for more health tips, teaching you how to live a healthy live and live your life the God has ordained your body to live…